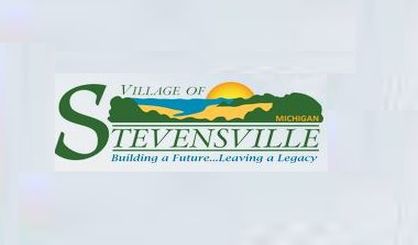 Discussions will get underway later this spring regarding a potential change in the Village of Stevensville. Village President Steve Slavicek tells WSJM News he is taking applications from people looking to serve on a committee to look into becoming a city. He says the main issue is money.
"Because we are part of Lincoln Township, we pay a Lincoln Township tax and we pay a village tax," explains Slavicek. "Becoming a city, we'd only pay taxes to the city of Stevensville."
Slavicek says the idea of merging with Lincoln Township is not on the table and adds that idea was floated a few years ago, but the township wasn't interested. He plans to announce the committee in May and would then ask for a report and recommendations on the next step within 10 or 12 months. If the village becomes a city, it would have to either create its own police and fire departments, or reach a contract for those services with another municipality. Currently the village is covered by Lincoln Township police and fire because it's within the township limits.
If any village resident is interested in being on the committee, they should send a letter to Village of Stevensville, 5768 St. Joseph Avenue, Stevensville, MI 49127.