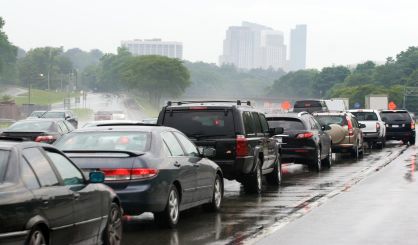 Governor Whitmer has put pen to paper and made it official. After years of trying by lawmakers, the no-fault auto insurance system in Michigan has been overhauled. She signed Senate Bill 1 into law this morning on Mackinac Island, a bipartisan reform of the system which lawmakers say will result in lower prices for insurance premiums. The bill was sponsored by Lawton Republican Aric Nesbitt.
"After a lot of hard work, I am happy to see the governor sign into law reforms that are long overdue," said Nesbitt in a statement. "This bipartisan effort will end the outdated system that has burdened Michigan drivers for decades. Families, seniors and all drivers will finally be able to choose their auto insurance coverage after nearly 50 years. The new law will also stop the massive overcharging for care involving auto accidents and crack down on fraud and lawsuit abuse." We will have comments from Senator Nesbitt on the air later today.
It will give drivers options for personal injury protection coverage ranging from none for seniors on Medicare up to the current unlimited lifetime benefit that had previously been mandated for all car insurance policies. It also puts a new fee schedule for hospitals in place in 2021 at 200% of the Medicare reimbursement rate.