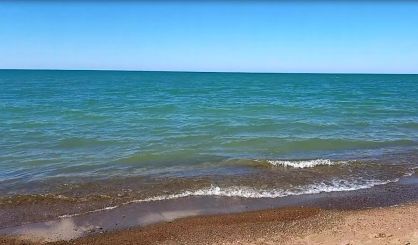 The Berrien County Health Department is charged with monitoring E-coli levels at beaches around the area each summer. Department spokesperson Gillian Conrad tells WSJM News health officials test 14 beaches for E-coli each week.
"The samples that we are doing, they're a snapshot in time," Conrad said. "They're giving us an idea of what that beach looks like on a particular day. The water can turn over, wave patterns can change, a storm can come through and really shake things up and change things in the water. So we are looking for patterns over time."
Conrad tells us when E-coli is found in elevated levels at an area beach, the sources can be varied.
"E-coli is all around us, in our environment, and it definitely is in Lake Michigan," Conrad said. "It comes from animals, from humans. It's in the sediment in the lake, in the sand, and all of that can be dredged up, swirled up by wave patterns, by weather patterns, storms, rainfall."
Runoff is another source. The health department notifies affected municipalities when it finds elevated E-coli levels in the water of local beaches, and then sends the information to the state BeachGuard program. That's what it did this past week when three Berrien County beaches tested for elevated E-coli. They've since been cleared.  You can follow the state's BeachGuard site to stay on top of E-coli advisories for beaches.