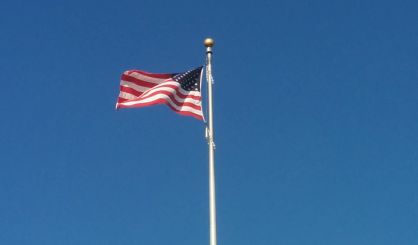 South Haven's Salute to Veterans Weekend starts this Friday at 6 p.m. with a Veterans Service at the Masonic Lodge on Center Street, and it's open to the public. Then Saturday brings the Veterans Boat Parade. Jeff Dehn told WSJM News more.
"We're hoping to see lots of people on the piers as we gather at noon for a boat parade back home up through the harbor for our guests, and that will also include local marine patrol and Coast Guard as well as a vintage World War II plan fly-over," Dehn said.
Wave height permitting, the public is encouraged to carry American flags while welcoming the veterans back into the harbor. The Michigan Vietnam Veterans Memorial Wall will be on display all weekend at the American Legion Post on Michigan Avenue from 9 a.m. to 10 p.m. You can find out more about the weekend's events right here.