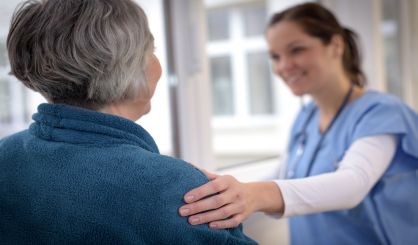 The Michigan Department of Health and Human Services is notifying those who receive healthcare through the Healthy Michigan program that work requirements are going to kick in on January 1. Spokesperson Bob Wheaton tells WSJM News because of a change in law, those who are enrolled in Healthy Michigan will be required to report at least 80 hours of work per month to continue receiving benefits. It's a policy inherited by the Whitmer administration.
"Governor Whitmer has expressed extreme concerns about these requirements, as has our director," Wheaton said.
Wheaton says letters are being sent to those who don't fall under exemptions to the work requirement.
"As of right now, there are more than 270,000 Healthy Michigan Plan beneficiaries who would need to meet those requirements and are not exempt from those requirements, based on our records."
The exemptions include those raising small children, the disabled, the medically frail, and college students. Healthy Michigan is the state's Medicare expansion. Wheaton says those with concerns can contact the Michigan Department of Health and Human Services. You can find out more right here.
The Michigan Legislature this week approved a bill that would exempt some Medicaid recipients from having to meet monthly reporting rules if the state can verify their compliance with work requirements through other data. Democratic Governor Gretchen Whitmer was expected to sign the measure that won final passage from the Republican-led Senate Wednesday. The legislation would exempt some enrollees from reporting. People would have a month to verify their compliance, instead of 10 days under existing law. There also would be a grace period for those who miss the deadline.