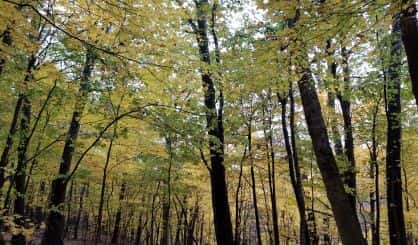 The fall color season is about to start in Michigan. County Road Association of Michigan spokesperson Dustin Earley tells WSJM News people from outside of the state come here just to check out the fall colors. The prime season starts in the U.P. around this Friday, and will work its way down through the state.
"Peak color this year is expected around September 20 through around the second week of October," Earley said.
Early says the peak season in southwest Michigan will run from October 7 to October 14.
"Blue Star Memorial Highway along Lake Michigan from Van Buren to M-63 is an absolutely great route that we highly recommend to people. Red Arrow Highway and other parts of M-63 are also great."
Earley says to see the best fall colors, you've got to get off the major highways and take to county roads like Red Arrow Highway. Peak viewing conditions are expected from September 20 to October 14, with mid-Michigan, West Michigan, and Southeast Michigan all experiencing peak colors in the same week.