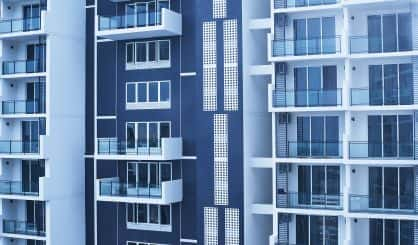 An effort is underway to get state approval for federal dollars to kick start an affordable housing development in Three Oaks. Three Oaks Village President David Grosse tells WSJM News a Chicago developer wants to put in affordable senior housing on the 36 acre Schwark drain site. Grosse says Berrien County, and especially Harbor Country, lack affordable housing.
"The whole area, the housing prices have just gone nuts, which is good for some people, but for some entry level people trying to get into this area, it's almost out of their price range," Grosse said. "And we've got some issues with seniors who are trying to downsize."
Grosse says there aren't many apartments in the area to begin with, and the rents on existing apartments are so outrageous that River Valley Schools will hire teachers and they can't afford to live nearby. He says the Michigan State Housing Development Authority uses a point scoring formula to determine which projects get HUD dollars, and the 36 acre site in Three Oaks never scores high enough.
"Our big hangup here is we don't have public transportation that comes by the proposed site every day. We don't have a doctor's office or a pharmacy within walking distance."
Berrien County Commissioner Ezra Scott said at a recent county board meeting he's spoken with the MSHDA director and been told the agency is working to change the point system so rural communities could qualify. Grosse says he's keeping his fingers crossed.
"We're fighting every day to try to get this project in here. It's something that's really, really needed for this entire area."
The Schwark drain property off Locust Street is now in the hands of the Berrien County Drain Commission. For years, developers have tried to get something done there. Commissioner Scott tells us he's even spoken to U.S. HUD Secretary Ben Carson about the issue of affordable housing in rural areas.