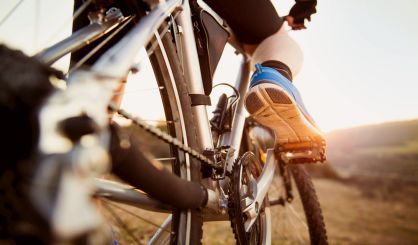 Police agencies around Michigan and the Michigan Office of Highway Safety Planning are working to reduce vehicle-pedestrian crashes. Office of Highway Safety Planning spokesperson Jon Ross tells WSJM News more drivers and pedestrians alike need to be mindful of the rules.
"Deaths from traffic crashes are down, but pedestrian bicycle deaths from traffic crashes are up," Ross said. "People in cars are dying less, but people who are walking and biking are being struck and killed more often. So I think it's important that everybody understand the rules for bicycles and pedestrians."
Ross says the state provided grants to four police departments this September and October to conduct stepped up enforcement of pedestrian laws. They were Detroit, Warren, Lansing, and Kalamazoo. During the period, 294 citations were handed out and 257 warnings given, with a majority of the tickets to drivers and a majority of the warnings going to pedestrians. In 2018, 148 pedestrians died in traffic crashes in Michigan.