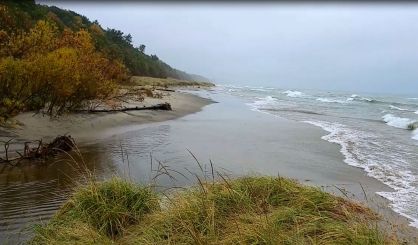 Shoreline erosion has been a major problem all over the Great Lakes region this year as levels in the lakes reach record highs or near record highs. That's why Berrien County Commissioner Ezra Scott is preparing to take action. He said at this week's meeting of the Berrien County Board of Commissioners he has spoken with officials from around the region, and is working on a resolution that could be passed locally and then sent to all of the other 82 counties in Michigan.
"We would be asking that the Legislature and the governor's office declare 3,288 miles of shoreline in the state of Michigan to be a disaster area," Scott said.
Scott said the federal law governing disaster declarations allows for federal funds due to flooding or waters with high force. He said with a declaration from the president, counties wouldn't have to make a match for FEMA dollars. He expects to bring his resolution to the county board sometime in the coming weeks.