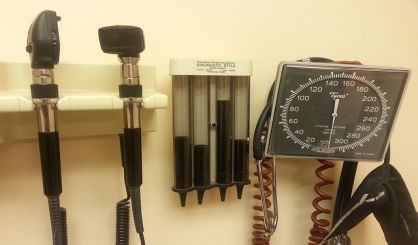 The Michigan Department of Health and Human Services warned last month about increasing rates of syphilis, gonorrhea, and chlamydia around the nation and in the state. Berrien County Health Department spokesperson Gillian Conrad tells WSJM News the same trend is happening in Berrien. She says 2018 brought troubling numbers.
"Gonorrhea, for instance, a very common STD was at its all-time pack here in Berrien County, and significantly higher than in the state as a whole," Conrad said.
Conrad says a reason may be people who are infected don't have any symptoms and so they don't get tested, and then they spread the illness to others. That's why she recommends sexually active individuals get tested. The health department offers sexual health clinics where that can be done.
"We do kind of an annual wellness exam that we can offer for men and women as well, in combination with STD testing, just to talk through health history and other health risks, and talk about other preventative care that they might need."
Conrad says they'll never turn anyone away due to an inability to pay. She notes STDs are most common in Berrien County among those who are between the ages of 15 and 24.
"Here in Berrien County, young people within that age bracket are at a higher risk for STDs, and actually account for nearly 70% of all cases of gonorrhea and chlamydia."
The Berrien County Health Department also offers free "Wear One" packages at several locations. They're discreet little bags that contain condoms and health information. You can find a list of where those packages are available right here.