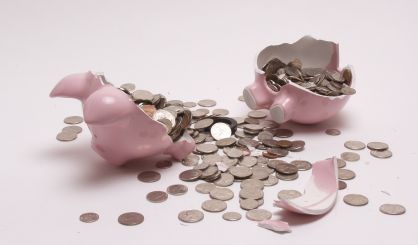 Could Michigan be about to head into a recession? One Michigan State University economist thinks so. Charles Ballard said in a pocast this month for The Institute for Public Public Policy and Social Research while there has been job growth around the nation of 1.2 million jobs this year, none of it's been around here.
"The economy in the upper Midwest has been struggling," Ballard said. "In Michigan, there has been no job growth since January. In Ohio and Indiana, they've actually lost a few thousand jobs."
Ballard says the sluggish state of manufacturing preceded the General Motors strike, which is a concern.
"Even before the GM Strike, manufacturing was flat. It has been flat for a while, and since manufacturing is a big part of the economy in this part of the country, that has negative implications for our economy."
Ballard recently wrote in Crain's Detroit Business he doesn't think Michigan is prepared for its looming recession with all of the state's unfunded liabilities. He says things like getting the roads fixed should have been done in 2013 or 2014 when economic growth in Michigan was still relatively robust.