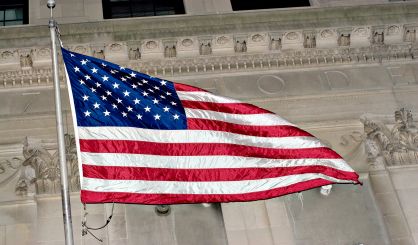 With the impeachment of President Trump now over, Congressman Fred Upton is hoping to get to work on issues the public cares about. He tells WSJM News he continues his tour with Democratic Congresswoman Debbie Dingell talking about civility and bipartisanship. Last week, the two took part in a forum called "A More Perfect Union" hosted by The Hill. Upton says they have a message.
"People at home want us to work together," Upton said. "They don't like the labels, R and D. They want us to work together, and Debbie and I are in the Problem Solvers Caucus. We've had some real success. We've got some good things done."
Upton says his Problem Solvers Caucus looks to support legislation that will address real problems.
"That's one of our goals as we look not only to finish this year, but certainly in the years ahead to serve as an example for our colleagues to try to make sure this country moves in the right direction, and not in a partisan direction."
Upton says the Problem Solvers have about 50 members of the House, and they meet each week. He tells us the House leadership has to listen to their voice. Upton and Dingell will continue their cooperation tour when they speak to the Economic Club of Grand Rapids in about a month.