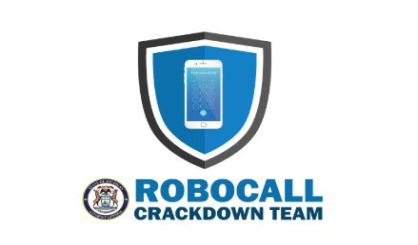 There has been plenty of interest in Michigan Attorney General Dana Nessel's new Robocall Crackdown Team. Nessel's office says since the outfit was created in November, more than 1,700 people have signed up for it. During that time, more than 1,800 robocall complaints have been submitted. Attorney General spokesperson Ryan Jarvi tells WSJM News the team is providing the state with specific information about the calls members have been receiving.
"We're trying to get as much information about these robocalls as we can, and things that really help are the robocaller's phone number, your phone number and service provider, the date and time of the robocall, whether the robocall was soliciting goods or services worth at least $25, and the topic of the robocall," Jarvi said.
Jarvi says the most common topics of these robocalls are auto warranties, Social Security scams, and offers to lower interest rates. The Attorney General aims to work with the Michigan Legislature to find ways to punish the worst robocallers. Jarvi says the Robocall Crackdown Team is in the information gathering stage right now. You can find out more right here.