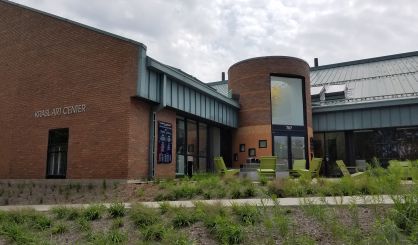 Coming up in March and April will be the Krasl Art Center's annual Elementary, Middle, and High School Art Exhibitions at the Box Factory for the Arts. Krasl's Emily McKenna tells WSJM News the center works with Berrien RESA to find student art submissions from throughout Berrien and Cass counties to show off.
"There's 2D artwork – drawings, paintings, mixed media, things like that – and 3D artwork – things made out of clay or other mixed media materials – and we actually get photo and video submissions as well," McKenna said.
McKenna says it's always surprising to see what some of the kids submit. The elementary school exhibition will be March 14 through March 28, while work from middle and high students will be on display April 11 through May 2. Everyone's invited to stop by and check the work out.
"It's so important for students, whether they are self-proclaimed artists or not, to be able to see their artwork professionally hung in a gallery. It's really, really great for confidence and just to bring home the fact that we believe in art and what it does for students in the community."
Receptions will be held for the elementary students and then the middle and high school students on March 14 and April 14, respectively. It's there that the top submissions will receive awards, some of which come with cash prizes.