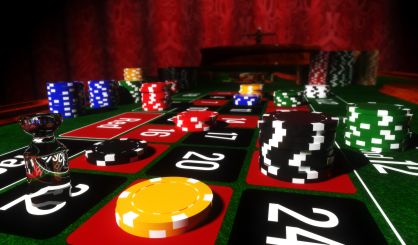 We could be just days away from placing legal sports bets in Michigan. Since Governor Whitmer signed the gambling expansion bills, state regulators have been working on the details of what it will take to bring sports betting to the state. Michigan Gaming Control Board executive director Rick Kalm says Michigan will be like New Jersey, where you'll have to be in the state in order to place your bets.
"You can see people actually try to place a bet from the other side of the river in Manhattan," says Kalm about New Jersey. "But until they get over that bridge in that geographic area, that's not accepted."
People in Michigan should be able to place bets as soon as the state completes regulatory issues. In Detroit, Greektown Casino's Marvin Beatty says they're preparing to be able to "go live" with their sports book "prior to March Madness, somewhere between March 4th and the 10th."
Locally, Four Winds Casinos in Dowagiac, Hartford, and New Buffalo have not announced any plans to add sports books at their facilities and told WSJM News after Governor Whitmer signed the bills expanding gambling to include online and sports betting they had no comment on the change.