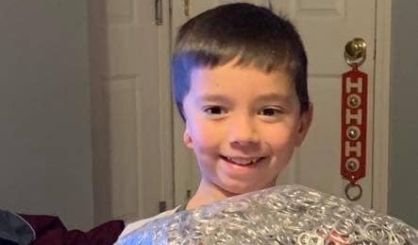 A Paw Paw family is working to raise $60,000 to pay for surgery for their four-year-old son to fix a birth defect called microtia that left the outer part of his right ear underdeveloped. Roy Collins is the father of Austin Collins, and says their health insurance provider determined it wasn't medically necessary.
"They replied back in ten minutes and said that the claim and the procedure would be denied," says Collins.
They are now working with a nonprofit called Earicles that helps kids in Austin's situation. Pam Collins says they've so far pulled in $13,000 through a GoFundMe and a pop can tab collection.
"We just keep reaching out to people and just hoping that we can get there," she said. "We want this to be his year of the year. We're going to get his big ear this year."
Our partners at WSBT-22 say the procedure will be done in California once the money is raised, and the Collins family is trying to get it completed before Austin starts kindergarten to avoid him being bullied. Michigan State Police Trooper Lena Wileczek recently dropped off pop can tabs they'd collected to help out, and donations to the GoFundMe can be made here.