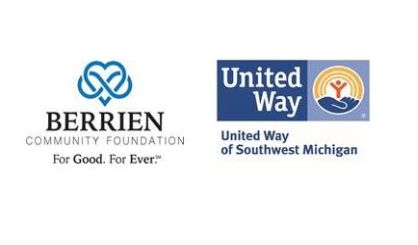 The United Way of Southwest Michigan and the Berrien Community Foundation have announced the new Southwest Michigan Cares Fund as the COVID-19 crisis continues. The BCF's Lisa Cripps-Downey tells WSJM News the fund is for local organizations that help people directly.
"We are working through our non-profit partners, who are our boots on the ground that are handling food emergencies, that are handling all of these crises that are coming from the COVID-19 outbreak," Cripps-Downey said.
The Berrien Community Foundation, Hanson Family Foundation, Spectrum Health Lakeland, United Way of Southwest Michigan, and Whirlpool Corporation have each pledged $50,000 to address community needs associated with the outbreak. Other major funders include the AEP Foundation, the Frederick S. Upton Foundation, Meijer, and individual donors. Cripps-Downey says the goal is to address needs faced by those who are struggling.
"This is a tough time. This is tough for everybody, but we're seeing our friends, our neighbors, everybody doing what they can to help and people seeking ways to help, and this is one of those ways."
Cripps-Downey says non-profits can apply for funds through SouthwestMichiganCares.org, and the turnaround time on those applications will be fast. People can donate to the fund at that same website.
In addition to online donations, you can also text to give by texting SWMICARES to 41444, or send checks to:
Berrien Community Foundation
Southwest Michigan Cares Fund
2900 S. State Street, Ste 2E
St. Joseph, MI 49085