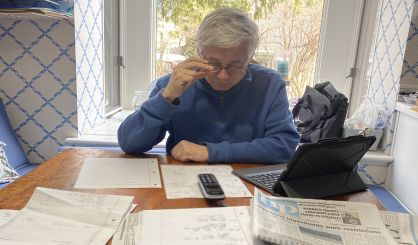 Congressman Fred Upton says it's time for remote voting to be allowed in Washington. He spoke with WSJM News about the idea this week.
"You know what? This is an emergency."
Upton says some members of Congress are getting COVID-19 and he doesn't think it's wise to make them all travel to Washington for voting.
"A number of members have contracted it," Upton said. "We're all on planes going back and forth, we're all over our districts. Usually when you're a politician, you're shaking hands and doing a lot of different things, and that lifestyle has got to change. Tragically, we've for a couple of colleagues who are literally in the hospital."
Upton says it's risky for members to be travelling from one place to another over and over. Right now, votes have to be done in person. He says it's time for a change.
Pictured: Upton working from home in St. Joseph this week.