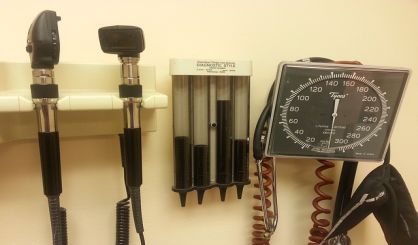 Congressman Fred Upton has announced nearly $4 million in grants to healthcare providers around southwest Michigan. He tells WSJM News the funds come as part of the Coronavirus Aid, Relief, and Economic Security, or CARES, Act.
"We know that our health providers are being stressed to the limit," Upton said. "We also know that they're not getting the funds, reimbursement funds from doctor-patient visits, from surgeries, that type of thing. These are front-line health providers that need assistance, and we're glad that we saw HHS approve some needed relief."
The four organizations receiving funds are Intercare Community Health Network, Lakeland Immediate Care Center, Covered Bridge Healthcare of St. Joseph County, and Family Health Center, Incorporated. Upton says more grants or loans to help those healthcare providers and others are likely coming when Congress gets to work on its next COVID-19 relief bill, which he is calling Phase Four. That could come yet this week.