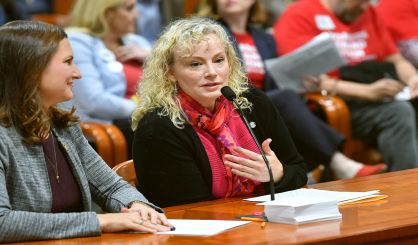 State Representative Beth Griffin is seeking reelection. The Republican from Mattawan tells WSJM News with the COVID-19 pandemic continuing, the top priority is obvious.
"I'm fighting really hard to help return some people to their jobs, and to increase availability for testing, and then down the road when we normalize a little bit, to continue advocating for skilled trades opportunities and expanding rural broadband coverage."
Griffin points to auto insurance reforms, increased funding for K-12 schools and technical training schools, and stopping a gas tax hike as among accomplishments in the last two years. Griffin represents the 66th District, which covers all of Van Buren County, Alamo Township, Cooper Township, and the city of Parchment.