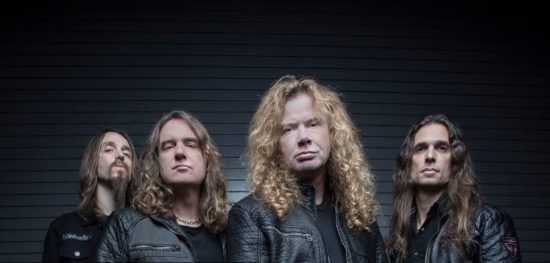 Megadeth's Dave Mustaine to Host Livestream of Band's Career-Spanning 2017 Wacken Gig in Germany on Thursday 4/30 at 5pm EST.
Watch here when it goes LIVE!
In addition to the livestream, the group is launching a new line of merch and including a pandemic-ready face mask with a design that resembles their mascot, Vic Rattlehead, with all purchases. A portion of proceeds will go to the Megadeth's road crew and production team, since the band has had to cease touring; previously the group had donated money to coronavirus-related charities.