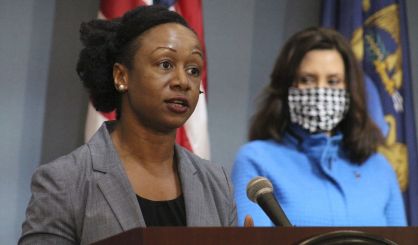 More testing is being done around the state for COVID-19, and things are improving in a few of Michigan's hotspots like metro Detroit and Grand Rapids. The state now has 51.915 cases of COVID-19, up by 773 on Monday with the number of deaths higher by 24 to 4,915. Michigan's chief medical officer, Dr. Joneigh Khaldun, says case and death trends continue to improve.
"And, importantly, people are recovering. As of Friday, May 15th, there were over 28,000 people who have recovered from COVID-19 across the state," said Khaldun. "We're also making great strides in increasing our testing capacity. As of last Friday, our seven-day rolling average for tests was over 16,500 per day. That is a state record."
In southwest Michigan, Berrien County's cases are up by six to 528 with one additional death recorded on Monday to bring that total to 30. Cass County's cases are up by one to 60 with the number of deaths remaining at two. In Van Buren County, there are three more positive cases one one additional death to bring those totals to 115 and six, respectively.