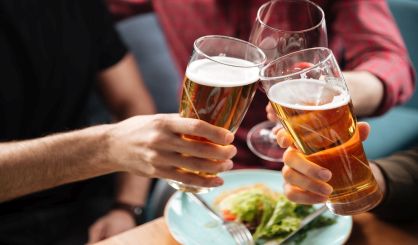 There will soon be drinking in the streets in Michigan. That's because the state Legislature this week passed a package of bills that includes giving cities the OK to create "social districts." Michigan Licensed Beverage Association Director Scott Ellis is pleased.
"These will be set up responsibly, and the police will have the same enforcement they do anywhere else," Ellis said. "The only difference is that most cities have a city ordinance that do not allow open alcohol in public. In these districts, it will be signed, which is required by the law, that you're in this district, you can't leave this district, and you can have open alcohol from one of the participating bars and restaurants, and that bar or restaurant has to have a logoed glass."
Ellis says the legislation also allows cocktails to go with carryout orders, as long as they're in sealed containers. The legislation now heads to the governor's desk. She is expected to sign it.