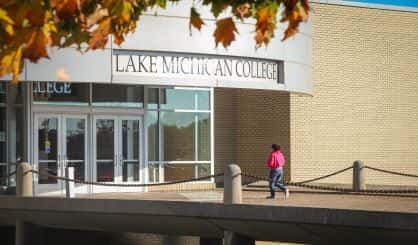 Lake Michigan College is working on a plan for a return to classes in the fall. LMC President Trevor Kubatzke tells us they're accounting for health checks, masks while on campus, social distancing in classrooms, and more.
"We're looking at plans for our residence halls in the fall," Kubatzke said. "We will not open at 100% capacity. We'll dial it back to provide some safety in there. We're looking at athletics right now to see what that looks like, to offer soccer, volleyball, basketball in the fall."
Kubatzke says he's hearing a variety of things from students.
"It's all across the board, just like society. We have students who can't wait to get back on campus and want to get back in the classroom with their friends, and we have some students who say 'I have a condition which puts me at high risk and I really don't want to be in a classroom.' Early next week we should have some information on what our fall will look like."
LMC's budget, approved this week, anticipates reduced enrollment. Kubatzke notes employees are scheduled to return on July 6, and students can come to campus on July 13. He notes the governor's shut down orders delayed construction underway at the Benton Township campus, and that work is proceeding again.