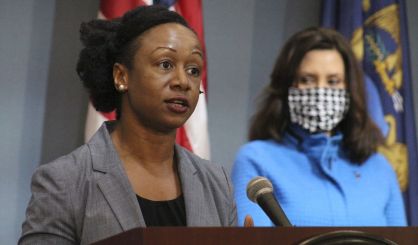 Health officials in Michigan worry the number of COVID-19 cases in the state could rise in the near future due to parties on the Fourth of July. While there have been more than 66,000 confirmed cases of the virus in Michigan, nearly 53,000 have recovered. Michigan Chief Medical Executive Dr. Joneigh Khaldun says lately more people under 50 years of age are getting the virus.
"The disease can spread like wildfire in our communities, and what we saw happen in the spring when our hospitals were at capacity and deaths were high is something that none of us wants," Khaldun said. "We still have time to avoid a surge in cases. Please take this seriously. Wear your mask, socially distance, and be responsible."
There were three additional deaths from the coronavirus reported Monday, bringing the total number of deaths since mid-March to 5,975. The state reported 297 additional cases of COVID-19 for Monday.