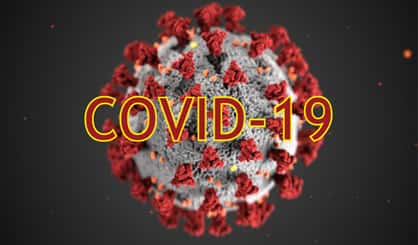 Michigan is reporting 669 additional cases of COVID-19 for Tuesday. The Michigan Department of Health and Human Services says the state has had a total of 79,176 cases of the illness since the start of the pandemic. It reported 16 additional deaths for Tuesday, with that total now 6,170, although eleven of those new deaths were the result of a review of vital records. Michigan Chief Medical Executive Joneigh Khaldun said Tuesday the picture isn't all bad.
"Overall, for the past two weeks, we've seen a plateau in the number of daily new cases," Khaldun said. "We've continued, as the governor said, to see low levels of deaths and hospitalization rates remain steady. These are both very good signs."
Dr. Khaldun said county health departments are doing all they can to track sources of COVID-19 outbreaks.
"31% of those outbreaks were associated with nursing homes or other adult care facilities. 22% of those were associated with social gatherings, 10% were associated with work places, and another 9% were associated with restaurants."
However, she also noted there are many cases where the source of an outbreak cannot be identified. Khaldun urged anyone who is sick to get tested and then stay home.
Berrien County reported eight new cases of coronavirus for Tuesday for a total of 1,065 and 64 deaths since the start of the pandemic. Cass County reported two new cases for a total of 247 and nine deaths. Van Buren County reported five new cases for Tuesday for a total of 334 cases and ten deaths since the start of the pandemic.
Comments