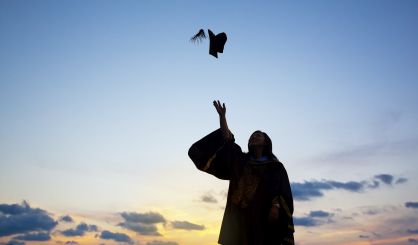 A Facebook group of Davenport University seniors is upset about the school's decision to hold a drive-through graduation ceremony this year. Davenport University spokesperson Amy Miller told Michigan News Network this week the COVID-19 pandemic forced the school to cancel the in-person ceremony in Grand Rapids.
"We were just not able to host a similar event like we have for 150 years, and so with feedback from our students – we surveyed our students and asked them what they were looking for in a ceremony – they wanted something in person and they wanted it in the year that they were supposed to graduate," Miller said. "This was a creative solution we put together to be able to recognize our graduates."
Miller says the drive-through ceremony will include comments from the university president. It will also allow students to walk across the stage, receive their degree, and have their picture taken.
Comments