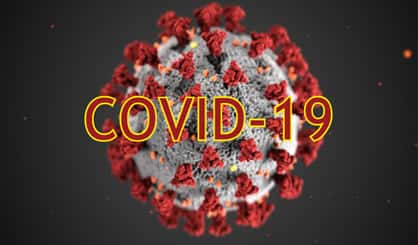 The Berrien County Health Department is noticing an uptick in COVID-19 cases in the community. Spokesperson Gillian Conrad tells WSJM News daily new cases are up.
"For close to two months, we had been seeing, on average, maybe eight to ten, even sometimes 12 new cases each day," Conrad said. "Within the past week, that number has crept up to more like 15 to 20."
The reason could be more things opening back up, in general. Conrad says the percentage of tests that come back positive is now up to about 4% after it was down to 3% for a couple of months. That's not good.
"It's so important that people remain vigilant with the preventative actions that we've all been taking for so long. We have to continue taking these steps towards reducing transmission of COVID-19 in our community."
Conrad says the fatigue many feel about safety precautions is real, but being tired of COVID doesn't mean it is gone. Everyone is urged to wear masks, social distance, wash their hands frequently, and stay home if sick. Statewide, the Michigan Department of Health and Human Services reported more than 1,200 new cases of COVID-19 on Tuesday. Berrien County has had 1,929 cases of the illness since the start of the pandemic and 75 deaths.
Comments