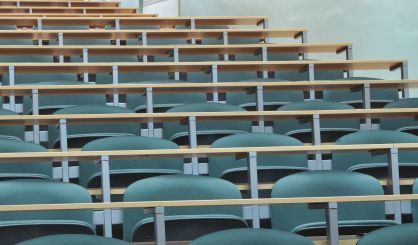 Around 85,000 people have applied for Michigan's new Futures for Frontliners scholarship program since it was announced in September. The program pays for two years of community college for those who have been frontline workers during the pandemic. Lake Michigan College Admissions Director Jeremy Schaeffer tells WSJM News LMC has seen a strong response.
"Being a smaller area in this state, we weren't expecting to see the same numbers that a Grand Rapids or Detroit-area school might see, but we're well into 200 student applications for the program, which we're excited about because that's a great impact for our community," Schaeffer said.
Schaeffer says many didn't think they'd be going to school in 2021, but now they've taken the opportunity. Some are transferring from four year colleges to save money. Others already work in the medical field, and are pursuing the health sciences.
"If they're maybe working as a CNA or a unit clerk at one of the local healthcare facilities, they want to become a medical assistant or a nurse or do some medical imaging."
Manufacturing programs have also been chosen by applicants. Schaeffer says LMC still expects to see more Fostering Futures applicants as the state vetting process continues. The deadline to apply is the end of December 31, and you can find out more at LakeMichiganCollege.edu/FosteringFutures. LMC notes most of its classes are being held remotely, in case any applicants are concerned about COVID.