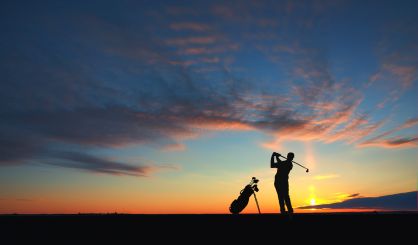 First Tee of Benton Harbor is holding an online auction and a virtual dinner this month to raise money for local scholarships. First Tee Director Ebon Sanders tells WSJM News the organization works with hundreds of young people each year to help them grow, using golf as a catalyst.
"We work with kids starting in kindergarten all the way through their senior year in high school." Sanders said. "So it's kind of how we help them develop into adults who continue to give back, whether it be in our community or the community they decide to live in."
First Tee normally holds an in-person dinner each year to raise money for scholarships, but COVID has put that on hold. Instead, they're going to gather virtually on Wednesday, November 18th from 7 to 7:30 p.m.
"We'll have a couple of cool things, a couple of videos that everyone can see. We'll have myself, our Director of Development Josh Schaffer and also our board Chair Dave Whitehead will reach out and speak to the people and let them know times have changed and we're trying to do and adapt."
Everyone can watch via First Tee of Benton Harbor's Facebook page. The online auction will kick off the same day as the dinner. Sanders says local businesses were quite generous about donating items to be auctioned off. The auction will run from 7 p.m. November 18th through the end of November 30. The auction will be posted here when it goes live.
Comments