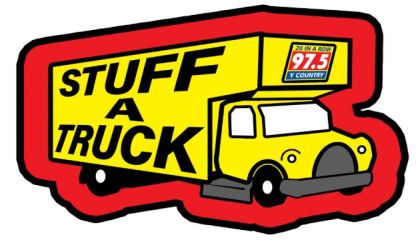 Now underway is this year's Stuff a Truck food drive, held by 97.5 Y Country radio. Y Country morning host Matt Malone tells WSJM News the station seeks to fill as many semi trailers as it can with food to be distributed by the Southwest Michigan Community Action Agency. They'll have it parked at Roger's Foodland in St. Joseph all week. Malone notes the need for help this is year is bigger than ever.
"The food that we raise normally lasts until about June or July, but obviously with COVID this year, the demand is so much more because of people losing jobs or not being able to afford groceries," Malone said. "This is why we're asking for anybody in the community who has the ability or opportunity to help to please do that."
Malone says Stuff a Truck faces challenges this year because some schools that normally help out are not this time around. Y Country is looking for donations of non-perishable food items and cash. Stuff a Truck runs through Saturday, and you can find out more at YCountryStuffATruck.com.