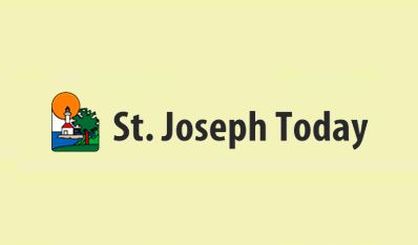 The St. Joseph Welcome Center is closed for at least two weeks. St. Joseph Today Director Amy Zapal tells WSJM News it's because of a possible COVID-19 contact at the organization.
"We are OK," Zapal said. "We've had contact that we know of with somebody who has tested positive. So in the best interests of our health, of our community's safety, and of our members' ability to stay open, we are working remotely."
Zapal says St. Joe Today got word over the weekend from a person who has tested positive there could have been an exposure. With the staff working remotely and extra precautions being taken against COVID, there will be some changes to upcoming events. Zapal says the Luminaries will not be out as planned. Normally, St. Joseph Today works with local students to set up the thousand luminaries downtown.
"With their safety in mind, there's no way that we could do that. With the orders from the Michigan Department of Health and Human Services, we have to respect that as much as possible."
Fortunately, Zapal notes there were other plans to wrap trees along State Street with lights, and so that can be the luminary display this year. She also says the Reindog Holiday Parade is canceled due to the large crowd it always attracts. She notes Small Business Saturday and the downtown winter window decorating contest, Window Wonderland, are still on. She urges everyone to support downtown businesses during this difficult time.
Comments