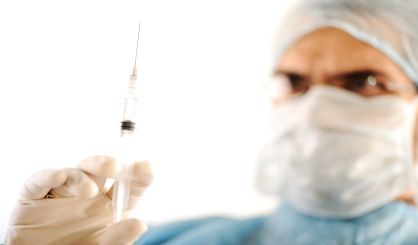 The Berrien County Health Department now has a waiting list for those age 65 and older to reserve a spot for the COVID-19 vaccine. Although the state is allowing that age group to now get the vaccine, Berrien County Health Officer Nicki Britten said Friday there will still be a wait for many locally.
"We are so glad to see a positive response from our residents in that in the last 48 hours we have heard from so many members of those groups of people saying, 'OK. I am ready to be vaccinated. Please tell me when you're ready for me,'" Britten said. "We are continuing to reiterate to the public that we have ways to track you. We have a wait list for those 65-plus they they can find on our website."
Britten said the expanded vaccine eligibility announced by the governor this week only applies in the counties where there is an adequate vaccine supply. Meanwhile, Spectrum Health Lakeland President Loren Hamel said Friday the organization is getting vaccines into its associates as quickly as it can, and most have had their first dose. He asked everyone to remember the vaccine is a two dose process that takes weeks to complete. If you're 65 or older and you want to sign up for the vaccine waiting list at the health department, it can be found at https://www.surveymonkey.com/r/vaccinewaitlist .
Comments