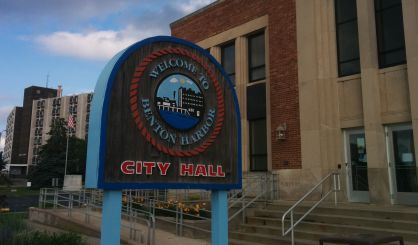 Benton Harbor City Commissioners have approved some adjustments to the community and economic development department's budget in order to address some HUD concerns. During a Tuesday meeting, director Alex Little said some funds from 2018 that haven't been spent will have to be used to remove the "high risk" designation that HUD applies to Benton Harbor's Community Development Block Grant program.
"We're back in a situation again where we've got expend $770,000 by May 2, and had a discussion with them this morning as to how we're going to try to proceed on that," Little said. "The action that was taken on the budget is going to help quite a bit because that will enable us to start trying to move forward."
The budget will use HUD dollars and requires $137,000 of local general fund money. The approved resolution says the city CDBG program will receive a new structure with staff brought in to address CDBG issues. Little said he's hoping for HUD approval this week for a water main project and a housing rehab program.
Comments