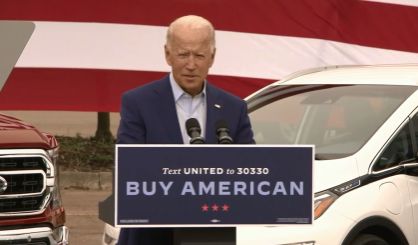 President Joe Biden will be in Portage tomorrow to tour Pfizer's manufacturing plant where they are making COVID-19 vaccines. Governor Whitmer was asked if she will join him.
"There aren't a lot of details to share, officially, about the President's visit, but I'm really glad he's coming," she said. "We've got a good relationship, and I anticipate as I learn more, we'll be able to share with you and I'm looking forward to Michigan hosting him."
She did not say if she will take the trip to Portage.
Comments