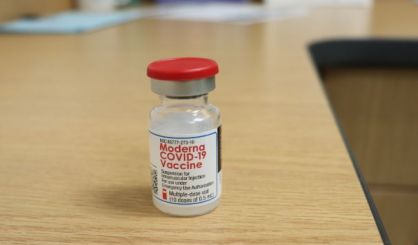 The Michigan Department of Health and Human Services says some shipments of COVID-19 vaccines to the state have been delayed because of winter storms. Spokesperson Lynn Sutfin told WSJM News on Friday the department was notified by the Centers for Disease Control and Prevention on Thursday that due to ongoing winter storm conditions in Kentucky and Tennessee, vaccine shipments this week continue to be delayed.
"We did receive shipping notifications, and it does look like some vaccine was received yesterday and we have received notification of shipments that went out today," Sutfin said. "So we know that some vaccine is moving. It's just that we know some areas may not have received the vaccines they were expecting."
Sutfin says those who have vaccine appointments should contact their provider prior to going. Things should get caught back up relatively fast.
"We are hearing that we should get caught up sometime next week. The vaccine should definitely be coming next week, anything that didn't make it out this week in addition to the allocations that are expected for next week."
The CDC says Pfizer vaccines were not shipped out on Monday due to weather conditions, and limited number of Pfizer vaccine shipments are being processed this week. As for the Moderna vaccine, the CDC says "every aspect of distribution was impacted including air and ground transport, as well as work force, including personnel for packing and sorting vaccine." Moderna vaccines were not shipped on Monday, Tuesday, or Wednesday.
Comments