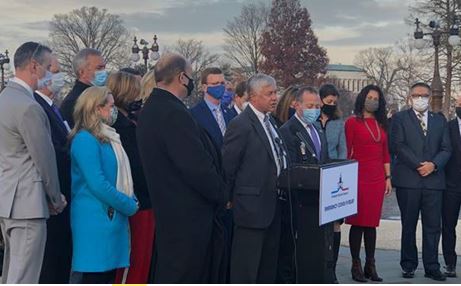 The Congressional Problem Solvers Caucus has released a bipartisan infrastructure plan. Congressman Fred Upton tells WSJM News the group's 58 members have been working on the compromise as way of breaking gridlock between the White House and Congress. The package is a little more than $1 trillion.
"It's not the kitchen sink as the Biden administration included that in a $2 trillion spending bill," Upton said. "This is much more reasonable. It focuses on what I would call bricks and mortar. Roads, highways, bridges, ports. We look at the electric grid for resiliency as well as protection against cyber attacks."
The Problem Solvers settled on the proposal this week after it was drafted over a series of meetings throughout the last several months. It contains $518 billion for highways, roads and safety, $64 billion for bridges, and $120 billion for Amtrak. It also includes $71 billion for the electric grid and $45 billion for broadband. The package will be paid for by offsets to other spending. Upton says with infrastructure talks breaking down, the only way forward is a bipartisan solution.
Comments