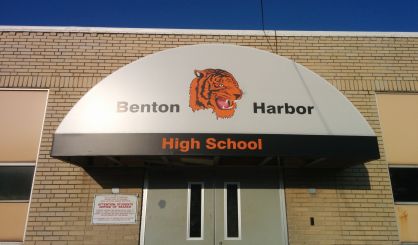 The Benton Harbor Area Schools Board of Education is going back to one meeting per month. After lengthy and contentious discussions at previous meetings about the board possibly dropping its work sessions — which are meetings held one week before the regular meetings where votes take place — trustees agreed Tuesday to do away with the work sessions. Board President Dashuna Robinson said as of July, it'll just be the one meeting.
"That meeting will take place on the second Tuesday of each month at 5:30," Robinson said. "We essentially just voted to remove our work session meeting  that we had prior. So there will be no meeting on the first Tuesday of the month."
Robinson also announced the school board will go back to holding meetings in person as of July 1. That's because Berrien County's COVID-related state of emergency will end on that date. No word on if the board will resume broadcasting its meetings over YouTube as it did before the pandemic started.