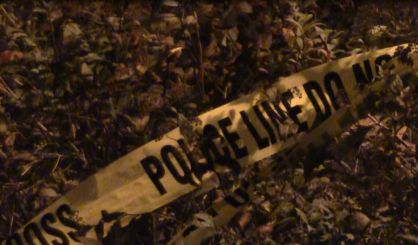 It isn't just police who have noticed an increase in gun crimes in Berrien County over the last couple of years. Police say most are in the Benton Harbor and Benton Township areas. Berrien County Prosecutor Steve Pierangeli tells WSJM News he's seen it just anecdotally through the cases he's handled. However, he's also run some numbers.
"When I ran numbers on a basket of different types of gun crimes, from 2019 to 2020 it was up 95%, so it's definitely increasing," Pierangeli said. "Those are crimes including carrying a concealed weapon, felon in possession, discharge of a firearm from a motor vehicle or discharge at a building."
Pierangeli says concealed carry cases have been up 128% since 2019. He tells us part of the increase in arrests is due to proactive policing with Michigan State Police keeping more troopers on patrol in Benton Harbor. Many of the shootings that have occurred have been gang-related or in retaliation for disputes.
"It's usually targeted. It's not necessarily just random acts of violence where guns are used. That's not really what we're seeing. Does that happen? Yes, but it's mostly targeted between certain groups of individuals."
What concerns Pierangeli are cases when someone fires a gun out of a car while moving, as those shots could easily hit a bystander. He's noticed local gun crimes seem to involve younger and younger defendants, sometimes 15-year-olds who are handing guns. He's talked with pastors in Benton Harbor about the source of the problem.
"One youth came to the pastor, he was 20 years old, and he's already told the pastor, 'I've already lived my life already so whatever happens, happens.' That is the biggest shame, when you have a 20-year-old say, 'I've already lived my life.'"
That's why Pierangeli believes opportunities are what's needed the most for young people in the area. He asks people in the community who can help or who can give information to the police to step forward.