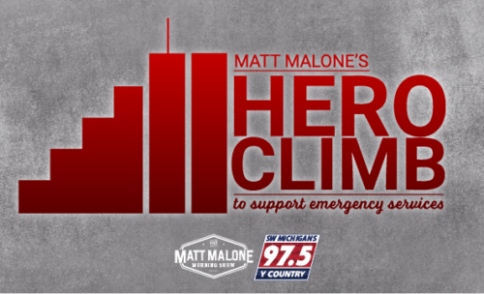 97.5 Y-Country morning host Matt Malone will be walking the stairs of the bluff in St. Joseph on Saturday to mark the anniversary of the September 11 attacks.
"Obviously 20 years has past and it's a big deal," says Malone. "We still have never forgotten. The world changed that day. The time that it actually happened, 8:46 a.m., is when we're going to start the climb up the St. Joseph stairs at the bluff. We'll do that 30 times to represent all of the stairs in the World Trade Centers."
After that, he will climb them 13 more times for the service members killed in the evacuation of Americans from Afghanistan. The event is a fundraiser.
"The donations will be going to HART of Berrien County. It's a nonprofit organization that helps provide supplies to emergency responders."
Donations can be made through 975YCountry.com and in cash Saturday. Malone will be joined by some area first responders in the climb.
Comments