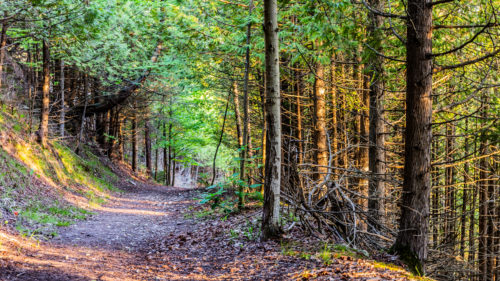 A new network of biking trails will be coming to the Benton Harbor-St. Joseph area thanks to Whirlpool. The Benton Township Board this past week approved a multi-phased project to create the network of trails in and around Whirlpool Corporation's Global Headquarters campus. Cornerstone Alliance President Rob Cleveland tells WSJM News this is a start to a larger system of trails they have planned.
"The project that was approved by Benton Township is to create a new mountain bike track essentially from Enterprise Way north to the global Whirlpool headquarters," Cleveland said. "It was a project that we received seed funding from Whirlpool Corporation – it was a really generous donation – to get this kick started."
Planners also envision additional trails that will run along and across M-63 with the goal of connecting to existing paths in the area. The Whirlpool Foundation has funded the first two phases of the project set to be finished by mid 2022 with future phases depending on the availability of funds. Cleveland says Whirlpool supports such projects to help make the area more attractive to workers and business owners.
Comments