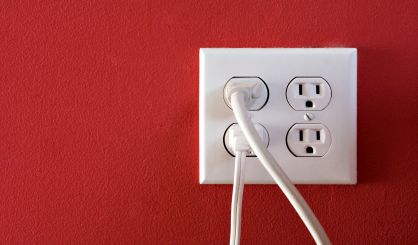 Indiana Michigan Power is reminding customers how to protect themselves against utility scammers as the holidays approach. Wednesday was Utility Scam Awareness Day and I&M spokesperson Schnee Garrett tells WSJM News the most common scam is when someone calls a customer claiming to work for I&M and demanding immediate payment of a bill. They'll threaten to shut off the would-be victim's power. Garrett says if you get such a call, hang up.
"If a customer is told their account is past due, the customer should check their account balance online or through the I&M mobile app, or you can call our customer service number, which is 1-800-311-4634," Garret said. "I&M encourages our customers to make payments online only at IndianaMichiganPower.com, through the mail, through the mobile app, by phone, or at any authorized payment location."
Garrett says I&M will not call a customer demanding immediate payment and threatening a power shutoff. It always sends written notice before shutting someone's power off. She also advises everyone not to give personal information, like credit or bank account numbers, to someone who calls unsolicited.
Comments