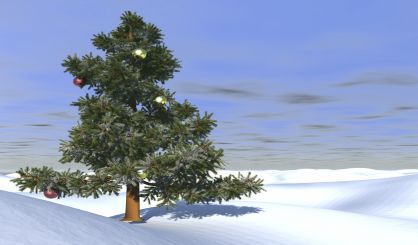 Meijer Gardens and Sculpture Park in Grand Rapids is decked out for the holidays. Starting Tuesday, its University of Michigan Health-West Christmas and Holiday Traditions exhibition opens, according to vice president of horticulture Steve LaWarre, who spoke to Michigan News Network.
"Every year we have a little bit of a twist, and this year we're really honoring the role that music, bells, gongs, whistles, and songs play in those treasured holiday celebration," LaWare said.
LaWare says there are Christmas trees and some 300,000 lights as part of the holiday display, which runs through January 2. He says it takes staff and volunteers a couple of weeks to set it up.