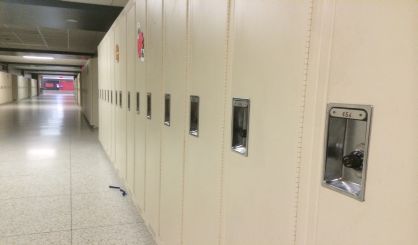 The Lakeshore Public Schools Board of Education is waiting on a decision from the U.S. Supreme Court on the federal COVID-19 vaccine mandate for employers with 100 or more workers. During the board's meeting this week, members heard the rule would apply to the school district.
"If the Supreme Court overturns the law, Lakeshore would not implement the vaccination requirement and associated requirements for those not vaccinated," said the Policy Committee's Rachel Wade. 
However, the district would have to implement the requirement if the court upholds the rule. So, it's a waiting game. Trustees also reapproved the Return to Learn plan as recommended by Superintendent Greg Eding.
"The thought is to not make any mitigation adjustments and to keep the current Return to Learn plan the same."
Two voted no on the plan. The district has a mask rule in place, leading to more public comments asking it be dropped. The mask rule remains as long as keeping it would reduce the need for quarantines. The district has dropped the quarantine period to five days, as recently advised by the Berrien County Health Department.
Comments