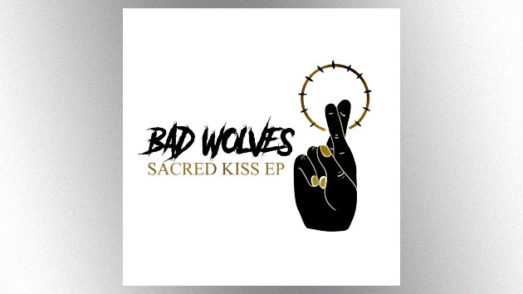 Bad Wolves have premiered a new version of the band's song "Sacred Kiss" featuring guest vocals from Of Mice & Men's Aaron Pauley.
The updated recording is included on Bad Wolves' new Sacred Kiss EP. The four-track collection also includes an acoustic version of "Sacred Kiss" as well as the new songs "The Body" and "Up in Smoke."
You can listen to the Sacred Kiss EP now via digital outlets. The Pauley collaboration is accompanied by a video, which is streaming now on YouTube.
The original "Sacred Kiss" is included on Bad Wolves' 2021 album, Dear Monsters, which marks the band's first record with new lead singer Daniel "DL" Laskiewicz in place of Tommy Vext.
Bad Wolves are currently on the Rockzilla U.S. tour alongside Papa Roach, Falling in Reverse and Hollywood Undead. 
(Video contains uncensored profanity) 
Copyright © 2022, ABC Audio. All rights reserved.