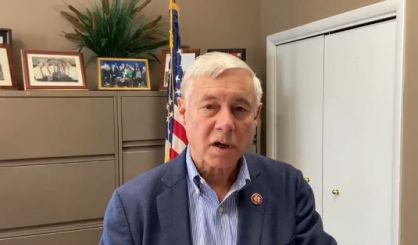 Congressman Fred Upton doesn't think it was a good idea for House Speaker Nancy Pelosi to visit Taiwan. She landed there on Tuesday during a broader tour of Asia. Upton tells WSJM News with China making threats prior to Pelosi's visit, it wasn't necessary to escalate tensions.
"I would hate to think that there could be some miscalculation that would lead to some tragedy and even a further escalation of the issue," Upton said. "So, I didn't think it was a good idea in advance. She made it. Let's hope that she gets back to the states without any real trouble."
Upton says he's not sure what Pelosi's visit is supposed to accomplish. Pelosi is the highest-ranking U.S. official to visit Taiwan in 25 years. Shortly after her arrival in Taiwan, China announced that it would conduct military maneuvers in retaliation for her presence.
Comments