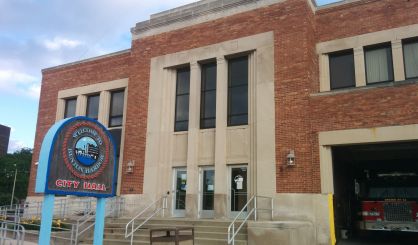 Residents of Benton Harbor could be getting $700 credits to help them get caught up with water bills not paid since issues with lead lines were discovered. At a meeting of the city Personnel and Finance Committee this week, members heard from Plante and Moran's Rhonda Hildebrand that customers still aren't paying their water bills, leading to a depleted utility and general fund.
"We're at $640,000 over 60 days and up, so it's just shifting as it gets billed," Hildebrand said. "There is a cash issue because of that."
The committee previously considered $450 credits to customers to help them get back on track, but was told this week $700 may be more in order. Chair Edward Isom was inclined to agree.
"For the people. They deserve this. They've been through a struggle. The money is for the people."
The credits, which would be paid using federal ARPA funds, could help customers get caught up and shore up the general fund. If the full city commission agrees to the committee's recommendation, it would cost about $2.1 million from the city's remaining ARPA dollars. It has about $4.5 million left. The city previously granted a credit to water customers when the lead line problems became known, but those credits have since been used up.
Comments