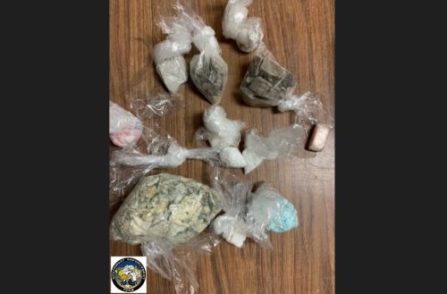 The Southwest Enforcement Team (SWET) detectives, along with officers from Berrien County, Niles, and the Michigan State Police (MSP) Niles Post, arrested a 30-year-old Benton Harbor man on May 19 in the city of Niles for a bond violation while awaiting trial in a previous SWET investigation.
After he was arrested, the suspect was found to be in possession of 139 fentanyl pills, 57 grams of powdered fentanyl, 20 grams of meth, 4.5 grams of cocaine, 3.5 grams of crack cocaine, 20 suspected Xanax pills, and a half-ounce of psilocybin mushrooms.
New drug charges will be requested on the suspect, who was lodged in the Berrien County Jail.