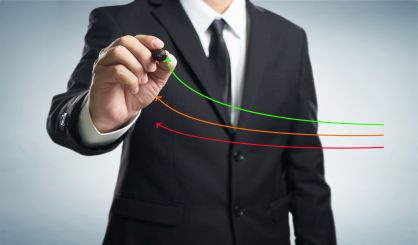 The Small Business Association of Michigan is out with its latest business report card for the state. The report shows that beginning in the summer of 2020 and continuing through last year, Michigan has seen record business starts, including those with employees and those operating as independent contractors. Economist Dr. Graham Toft says the changing automotive industry remains a bright spot for Michigan.
"I just noticed an article yesterday where investors are turning away from the south and looking for opportunities in the Midwest," Toft said. "The reason the Midwest has promise is we have this incredibly strong technology base already and the university system…There's a huge asset as we go to an even more technology driven economy."
Nationally, Michigan ranks number four in the percentage of bachelor's and above degrees earned in technology-related fields. The report also shows small business revenue has experienced a 24.2% increase since 2020. That's triple the national increase of 8%.
Comments