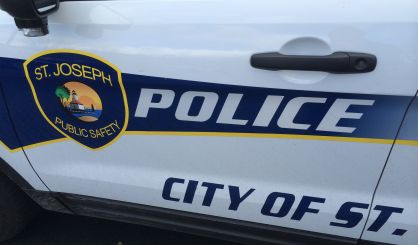 The St. Joseph Department of Public Safety is preparing for the start of the summer tourist season with Memorial Day weekend about here. Director Steve Neubecker tells us with crowds hitting Silver Beach, police have plans for traffic controls.
"It's very similar to last year," Neubecker said. "Our reserve unit along with one officer will monitor the intersection at Broad and Lake Street and redirect it as needed throughout the day."
Neubecker says that plan worked well last year. On a day with especially heavy beach traffic, adjustments can be made.
"We'll start moving the cars into the beach, or we'll move them down the street. We'll also monitor it to see if we need to go back to the detours that we had about three years ago to see if that will work better as the summer goes on."
Neubecker says they'll have the reserve officer there from 10 a.m. to around 3 p.m. He notes the department has more reserve officers than ever, so he doesn't expect many problems. As far as enjoying Memorial Day, he tells everyone to give themselves plenty of time so they don't rush. Neubecker notes the social districts downtown are well marked. Last year, his officers issued warnings to those who wandered outside of the districts with alcoholic beverages, but didn't have to ticket anyone.
Comments